!BODY BACKGROUND="backgrnd.gif" BGCOLOR="#811141">
Keady Livestock Market
R.R. 4 Tara, Ontario
(519) 934-2339
---
What's new at Keady
<!******Enter your whats' new stuff below here*****>


                        REGULAR SALES YEAR AROUND - EVERY TUESDAY

                        FIRST REGULAR TUESDAY SALE - JAN.17,2017





       Sale times:   Beef Ring                10:00 AM  Tuesdays 
                     Small animals            10:00 AM  Tuesdays 

       Small Animal Auction will begin March 7th at 10:00 a.m


         Pigs, sheep, goats, dollar calves  12 Noon starting with pigs


                                                          
        

       Fri June 2/17 at 5 P.M   Special Bred Cow, Cow/Calf, Breeder Bull Sale

                       Roger Dinsmore of Ravanna  20 Red & Char X Cows
                       with Gelbveih Calves at side.  1 Red Gelbveih Breeder Bull

                       Joe Stutzman of Desboro  9 Char Hfrs of 6 have Char calves at side
                       as of May 1st.  Remaining will be preg checked at Keady

                       Terry Trafford  of Orillia  2 Char Yearling Bulls .  Off Patton
                       bloodlines.  Papers availabe at Buyers expense.  Bulls are semen
                       tested

                       Drew Slumskie of Dobbinton  1 3yr old Red Gelbveih Breeder Bull
                       (from Mike Klages)

                       Consignments Welcome






                                         FYI:  PROTOCOLS FOR THE MEMBERS ONLY PRESORT CLUB SALES

            *   BRUCE PENINSULA CALF PRODUCERS ASSOCIATION (CHAROLAIS)  Sat Oct 24/15
            *   GEORGIAN BAY CHAROLAIS CALF ASSOCIATION    (CHAROLAID)  Tue Oct 27/15
            *   BLUEWATER BLACK CALF PROCUCERS ASSOCIATION (BLACK CALVES)  Thurs Oct 29/15
            *   CENTRAL CALF ASSOCIATION SALE         ( ALL BREEDS )    Sat Oct 31/15


              1. Spring:  Heifers, cows & bulls - Bovishield Gold FP 4+5L
                                                OR Bovishield Gold FP5   2 ml IM
                                                Or can vaccinate cow herd in fall
                                                with Bovishield Gold FP5

                        Note: Pregnant animals must have been previously vaccinated
                             within one year with Bovi-Shield FP  4+5L, or Bovi-shield 4 NC
                            ( Lepto vaccination is an individual option not mandatory)

                         Calves:   Bovishield Gold/5                      2ml IM
                      ( over 4 weeks of age)          Ultrabac7/Somnubac  5ml SQ
                                     (Optional 2007)   One Shot           2ml SQ


               2. Summer/Fall:  Calves   Bovishield Gold 5                2ml IM
                                                 Ultrabac 7/Somnubac      5ml SQ
                                                 One Shot                 2ml SQ
                                                 (Mandatory 2007) Mu-SE   1ml/200lb SQ
                             ( Give second dose late summer/early fall, but no less
                                       than 4 weeks before sale )
                                    NEW for 2007  Dectomax                5ml/110 lbs on back

                          RFID tag, Dehorn, Castrate any calves missing in spring.
                                      Bunk adjust all calves


               3.  Any new  herd additions:
                             Pregnant Cattlemaster 4/ Cattlemaster 4L5     2/5 ml IM
                             Open- Bovishield Gold 5/  Bovi-shield FP 4L5  2ml IM

               4.  Seller must confirm that their breeding herd and calves consigned
                   to this sale received the above protocol and the calves birth dates
                   are age verified with the CCIA registry.



               5.  Bull calves recommended be castrated before 2 months of age.  At the time
                   of the second vaccination, any lost CCIA tags should be replaced, horns checked
                   and ensure that castration was 100 % effective.
                   Age verification is mandatory with the club.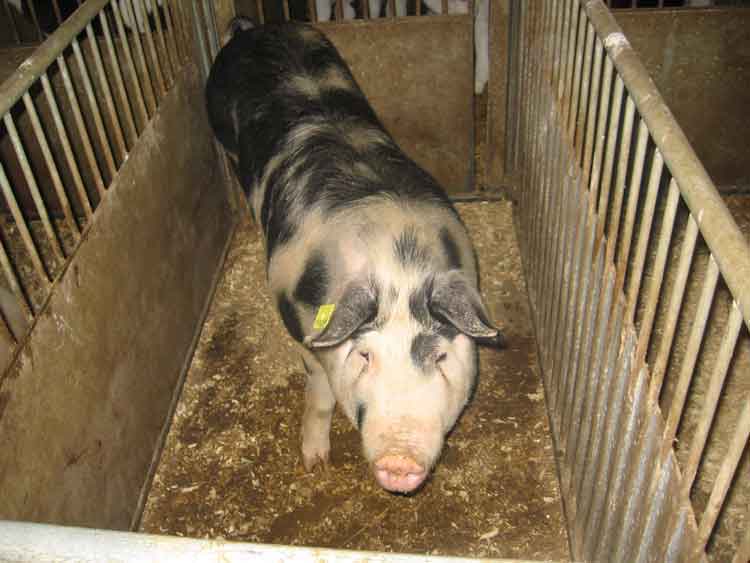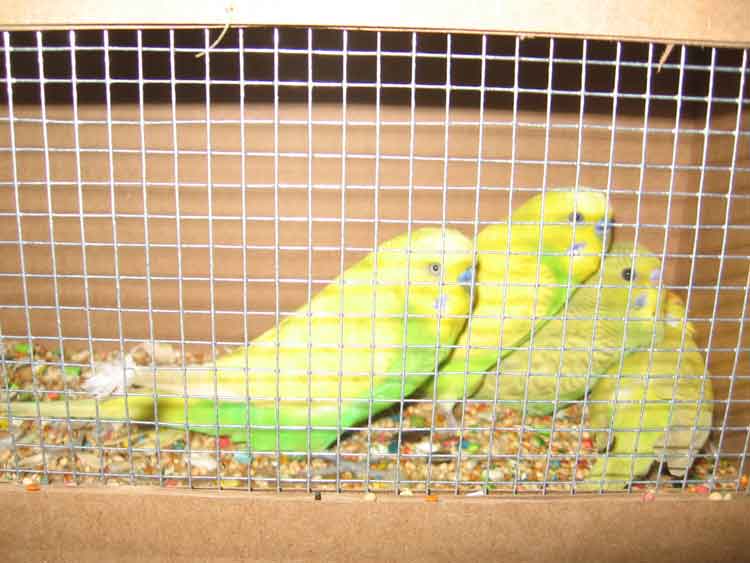 Click here to visit the Bio-Link Homepage
---